Thank you for subscribing to Aquaponics Survivor.  I will do my best to make sure you enjoy the site and get useful information.  You can download your FREE Report from the link below.  Please read the instructions for downloading the file if you need help with that task.  The file is a zip file and will need to be unzipped to read the report.  
Here is the download link for the free report:   WellnessReport
Are you sick of dieting and not losing weight, or reaching a plateau and not being able to lose more fat?
Then you need to do something different, and this program can show you exactly how to eat the right foods that not only help you lose weight,
but actually help your body burn fat, so click on the link and you will be on the road to a new you!   The Truth About Fat Burning Foods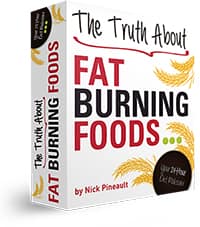 Instructions to download FREE Report: If you are using Internet Exporer as you browser, right click on the link and click on "save target as" or if you are using Chrome or Firefox click on "save link as" and a new box will appear asking you where you want to save this file. I would suggest you choose desktop, but you can save it where ever you will know where to find it. Click save. The file should download immediately.  The file is in a zipped form.  If you have a program such as Winzip simply extract the file.  If not, you can download a program called 7zip for free here: http://www.7-zip.org/
You will need Acrobat Reader to read this file. If you don't already have it on your computer you can download it for free here, http://www.adobe.com/reader.
If you have any problems downloading the free report, you can contact us at https://aquaponicssurvivor.com/contact/